To the retro Future
Get because retro is old and future is… whatever
Our love for 8-bit and 16-bit games lead us to make Elephant Jump, we wanted to make something which was familiar but different enough that it would challenge players. So by adding the fact that the player must control the character and the platform at the same time makes hand-eye coordination key to passing each level. The fact that the platform can be used to block and deflect shots also adds a element of strategy when defeating certain enemies.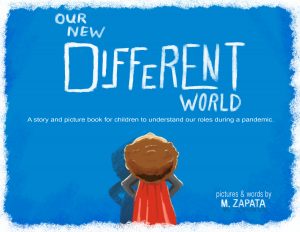 Comic artist and published children book artist Mauro Zapata (https://mzapataart.com) provided the cover Art and the music for Elephant jump. Going also by the name of Bass Sucka our music composer blends edgy electronic music along the lines of the Chemical Brothers and Prodigy with catchy video game tunes. Creating some of the best music heard in a game, tunes that bring the world of Elephant Jump to life. Any music that is sub-par can be attributed to the tone deaf Guillermo Zapata.
Guillermo Zapata
Art, level design, programming, questionable decesion maker
Loved video games ever since my parents got me a Atari 2600, decide that I wanted to devote my life creating video games the day I got my 8-bit Nintendo and played Super Mario Brothers. Now I am finally finishing my first video game which has taken around 8 years, especially with work, school, marriage and the everyday chaos which is life. It started a practice project to learn coding and has become a passion of love. Hates proof reading so enjoy the mistakes that will probably take months to correct.